Constipation is a condition in which you may have fewer than three bowel movements a week, stools that are hard, dry, or lumpy. It is very difficult to pass stools or painful to pass or a feeling that not all stool has passed. You usually can take steps, and Ayurvedic medicines to prevent or relieve constipation.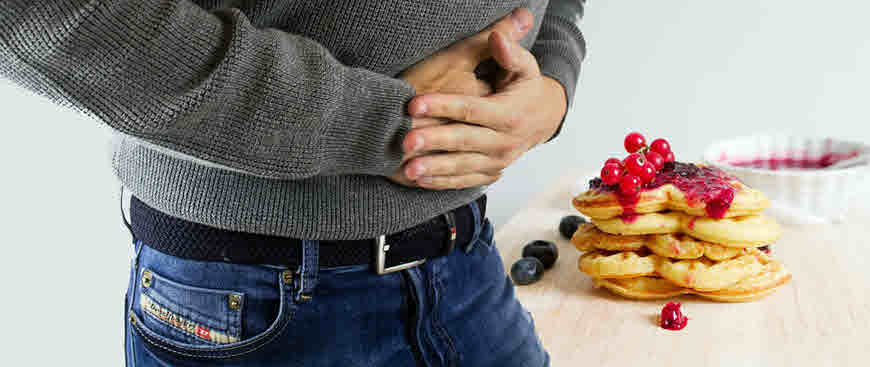 Constipation is not a disease but may be a symptom of another medical problem. Constipation may last for a short or long time.
Here are some Ayurvedic medicines to treat constipation:
List of Ayurvedic medicines for constipation
The intake of Abhayarishta gives relief in constipation, and improves appetite, and digestive power. Abhayarishta is especially indicated for piles, and constipation. Mainly Indicated in Constipation, Piles, Fissures, Hyperacidity, and Loss of appetite, Flatulence.
Key ingredient
Terminalia chebula, Vitis vinifera, Embelia ribes, Madhuca indica, Jaggary, Tribulus terrestris, Operculina turpethum, Coriandrum sativum, Woodfordia fruticosa, Citrullus colocynthis, Piper cubeba, Foeniculum vulgare, Zingiber officinale, Boliospermum montanum, Salmalia malabarica.
Dosage, and Directions to Use
12 to 24 ml after meals with water, twice daily
Aragwadharishtam For Constipation Treatment
Aragwadharishtam (Classical) is Herbal Ayurvedic medicine. It is indicated in the treatment of the skin diseases. It is useful in cases of the skin diseases, intestinal worms, vitiligo (leucoderma), and cough. It speeds up recovery from ulcers, wounds, and other skin eruptions.
Key Ingredient
Aragvadha (Amaltas) is the main ingredient of Aragwadharishtam. Along with other ingredients, it helps in the elimination of toxins, and detoxification of the blood.
Dosage, and Directions to Use
12 to 24 ml after meals with water, twice daily
Dantyadyarishta For Constipation Treatment
Dantyadyarishta is useful in Dyspepsia, Sprue Spleenic disorders, Swelling, Piles, Anemia, Leprosy. It is useful in cases of malabsorption syndrome, constipation, non-bleeding piles or hemorrhoids, anemia, and anorexia.
Key Ingredient
The main ingredient of Dantyadyarishta is Danti (Dantimool or Hastidanti) – Baliospermum Montanum 1 Part, Chitrakmool – Plumbago Zeylanica
Dosage, and Directions to Use
Children (above the age of 5 years) 2.5 to 10 ml, Adults 10 to 30 ml, Maximum Possible Dosage 60 ml Per Day (in divided doses). Doses: Twice a day with an equal amount of water
Sukumara Lehyam or Sukumaram Leham is polyherbal Ayurvedic formulation also known as Sukumara Ghrita. It is given in case of gastritis (inflammation of the stomach), constipation, hemorrhoids, ulcer, hernia, abscesses, female problems, Vata disorders, and as a tonic. It improves the chances of pregnancy.
Key Ingredient
The main ingredient of Sukumara Ghrita is cow's ghee, Punarnava, Dashmoola, etc.
Dosage, and Directions to Use
The recommended dosage of medicine is one to two teaspoonsful mixed with a cup of milk, and given as first thing in the morning. It can be taken twice a day.
Haritaki(Terminalia Chebula) Churna is ayurvedic medicine excellent for constipation, cough, removing toxins from the body, and improvement of digestion.
Key Ingredient
Haritaki (Harad) powder
Dosage, and Directions to Use
1 teaspoonful twice a day with lukewarm water. Note: It should be avoided by pregnant women's, and very lean body people. You should avoid this if suffering from severe debility, mental depression while fasting. You should not take this for a longer period, and if you have some old, and frequent stomach problem.
Ricinolic acid present in castor oil is responsible for its purgative action, and hence it is effective for acute constipation. It is warm, oily, heavy, and acts as a laxative. Castor oil also helps in intestinal inflammation, parasites, and as a form of birth control.
Key Ingredient
Oil extracted from the seeds of Ricinus communis Linn. (Castor Bean, Castor-Oil Plant, Palma Christi, Arund, Arandi, Erand, Ind, Rand)
Dosage, and Directions to Use
Castor oil is Stimulating Laxatives, and helps in acute CONSTIPATION. The recommended dosage of Oil is given below: For adult: 8 to 16ml with warm milk. For children above the age of 12: 4ml with warm milk.