Cervical spondylosis (neck pain or cervical problem) is a pain in the neck caused by wear and tear with age. The most common symptoms of spondylosis are neck pain, stiffness, and headache. When other nerves going through the neck are affected, it may cause pain in the arm, and numbness in the arms and legs, difficulty in walking, etc.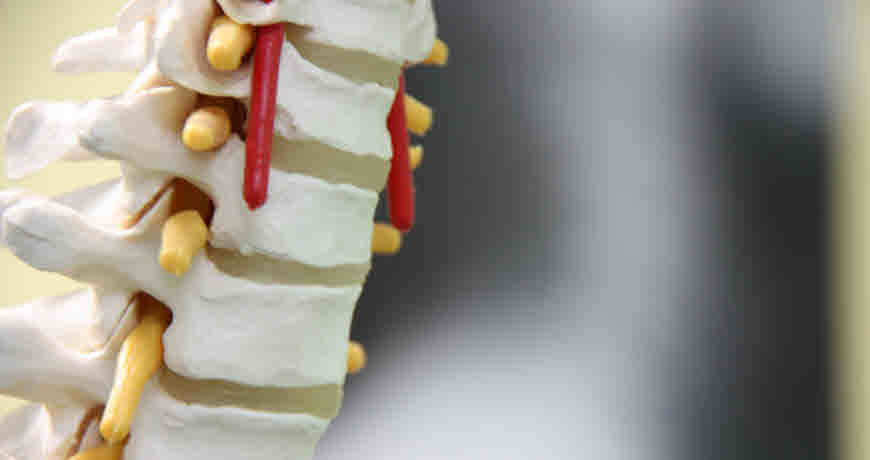 Most cases of spondylosis yield good results after a few weeks of treatment. In about 1 in 10 cases, a person may suffer chronic neck pain.
Cervical spondylosis causes
The effects of aging and everyday use cause breakage in joints and tissues. As the joints begin to dry then the bones start rubbing and the joints become painful and stiff.
Cervical spondylosis occurs when excess breakdown and balance of repair deteriorates leading to neck pain and stiffness.
The following risk factors increase its occurrence:
Lack of exercise
Obesity
Previous neck or spinal cord injury Previous neck or spinal injuries
Severe arthritis
Slip disc
Repeatedly lifting heavyweights
Who can be affected by cervical spondylosis?
Cervical spondylosis is a very common condition. It is estimated that 9 out of 10 adults up to 60 years of age may have some symptoms.
Symptoms of Cervical spondylosis?
Symptoms of spondylosis include neck pain and shoulder pain. Occasionally a headache may also occur which usually begins at the back of the head and above the neck, and goes up to the forehead. In some cases, the pain may be severe. The pain usually comes and goes.
Other, more severe, symptoms usually only occur if the following condition occurs:
Cervical radiculopathy: The most common symptom of cervical radiculopathy is acute pain that travels downward in the body. The affected arms may also experience some numbness or "pins and needles".
Cervical myelopathy: Cervical myelopathy occurs when the spinal cord is compressed. The following symptoms occur due to spinal card compression:
Lack of coordination
Heaviness or weakness in arms or legs
Difficulty walking
Inability to stop urine and defecation
If you think you have symptoms of cervical myelopathy, contact a doctor immediately.
Without treatment, it can permanently cause spinal cord damage which can lead to disability.
Cervical spondylosis diagnosis
Spondylosis may be possible if there are neck pain and stiffness. Tests are done on the basis of symptoms.
Physical examination
If there is difficulty in moving the neck. You may be asked to rotate the neck so that pain and range can be understood.
Tests for Cervical spondylosis
X-ray: This will show characteristic features of spondylitis, such as osteophytes (extra-bone lump).
MRI scans: A magnetic resonance imaging (MRI) scan magnetic resonance imaging (MRI) scan is a type of scan that uses strong magnetic fields and radio waves to produce detailed images inside the body.
CT scan: A computerized tomography (CT) scan is a scan that takes a series of X-rays, which are then reassembled by a computer to create a more detailed image.
A CT scan usually only occurs when you are not able to perform an MRI scan for medical reasons – for example, if the person has a pacemaker.
Nerve conduction test and electromyography (EMG): These tests help in diagnosing radiculopathy or myelopathy.
Cervical spondylosis treatment?
Spondylosis is a problem caused by wear and tear. There is no cure for it. Medications can be given to relieve its symptoms which reduce pain and swelling and stiffness. Medications, such as non-steroidal anti-inflammatory drugs (NSAIDs), are treated with ibuprofen, exercise – such as swimming and walking, and correct neck support such as keeping your neck fixed at night with a firm pillow.
In very rare cases, the damaged part can be removed or corrected by surgery.
Pain relief – over-the-counter painkillers
Non-steroidal anti-inflammatory drugs (NSAIDS) are considered the most effective analgesics for symptoms of cervical spondylosis. Some commonly used NSAIDs include:
Diclofenac diclofenac
Ibuprofen ibuprofen
Naproxen naproxen
If an NSAID fails to help the pain, then you should try an alternative.
NSAIDs are not suitable for asthma, high blood pressure, liver disease, heart disease or stomach ulcers. In these circumstances, the use of paracetamol is more appropriate.
Cervical spondylosis Pain medicines
Codeine
If in severe pain, an opiate painkiller called codeine may be given which is taken in combination with NSAIDs or paracetamol.
A common side effect of taking Codeine is constipation. To prevent constipation, drink water and take fiber-rich food such as bread, brown rice, oats, peas, lentils, grains, seeds, fruits, and vegetables.
Generally not recommended for people who have breathing problems (eg asthma) or head injuries etc.
Muscle relaxants
A muscle relaxant such as diazepam can be given in pain with neck pain. This medicine induces sleep, so do not drive after taking it. Alcohol should also not be drunk, as the drug can increase its effect.
Amitriptyline
If the pain lasts for more than a month and there is no relief from painkillers, the doctor may prescribe a drug called amitriptyline. Amitriptyline is basically a medicine to treat depression, but doctors have found that a small dose is also useful in treating nerve pain.
You may experience some side effects while taking amitriptyline, including:
Sleepiness
Dry mouth
Blurred vision
Constipation
Difficulty urinating
Gabapentin
Gabapentin drugs may be given in numbness of hands and feet.
The neck collar
Long-term use of a neck brace or collar is not recommended, as it may make your symptoms worse. Do not wear a brace for more than a week.
Surgery for Cervical spondylosis
Surgery may be recommended if you have persistent pain that fails to respond to other treatments. Surgery often does not lead to the complete treatment of symptoms. It is only able to prevent the symptoms from worsening.
Like all surgical procedures, spondylosis surgery also has significant risks, including:
Anesthesia side effects
Difficulty swallowing
Sore throat
To be paralyzed
Damage in the nerve.
If you feel that you can benefit from surgery, then properly check its benefits and disadvantages from your doctor and elsewhere.
Ayurvedic Medicines for Cervical Spondylosis Cervical
For external use
Cervical Spondylosis Home Remedies
Take neem leaves. For this, powder, decoction or extract of leaves can be used.
Use camphor mixed oil for the neck massage.
Take 3 grams of garlic paste on an empty stomach twice a day. Do not do this if you have stomach ulcers, ulcers.
Massage neck and the affected area with a hot bottle or hot towel.
You can also massage using a hairdryer.
Take vitamin C, E.
Avoid cold and humid environments.
Avoid eating sour foods.
Do not eat peas, chickpeas.
Do not eat cabbage, ladyfinger, spinach, etc.
Exercise and lifestyle changes in Cervical Spondylosis
Try aerobic exercises like swimming or walking.
Use a firm pillow at night to reduce tension on the neck.
Get up and sit in the right way.
Sit on a chair with back support.
Do not sleep on your stomach.
Do not wear high heels.
Do not sleep during the day
Homeopathic medicines for cervical
Allen A48 Homeopathy Drops for Spondylitis
Bakson's Spony Aid for Cervical & Lumbar Spondylosis
Bhargava Spondin Drops
BM 196 For Neck Pain/Spondylosis
Reckeweg R11 Rheuma drops for Muscle pain, Back pain, Spondylosis, Sciatica
Rxhomeo Combo # 36 – Cervical Spondylosis
SBL Homeopathy Drops No।5
Wheezal WL5 drops for Cervical Spondylitis
Cervical spondylosis is a common cause of chronic neck pain and stiffness. In this disorder, there is wear on the cartilage (disks) and bones of the neck (cervical vertebrae). Cervical is caused by aging and chronic wear on the cervical spine. With time, the changes can compress one or more of the nerve roots. In advanced cases, the spinal cord becomes involved causing problems in arms and legs. There can be loss of balance, pain or numbness in the legs, loss of control over the bladder or bowels, etc.