Green Moong bean is most used bean for making sprout and daal soup as it is very nutritious and easy to digest, In Ayurveda Moong Daal Soup is recommended in illness.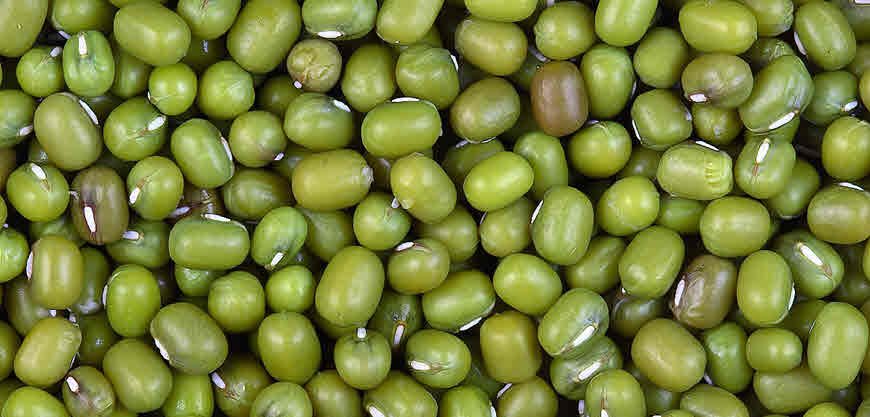 It is great source of protein, vitamins, minerals and amino acid. In general it is eaten by making sprout. But we can also make several healthy dishes.
According to Ayurveda Moong daal balances three doshas and it is very good for people having week digestion. We can also add spices like cumin seeds and hind which are very good for digestion.
One of these dishes is Green Moong Bean Soup, which is very good in the fever and other problems like upset stomach. This can be eaten with boiled rice or Indian bread.
Know the ingredients required
1 cup whole green moong beans(moong daal saboot)
5-6 cups water
2 tablespoons cooking oil/clarified butter
1/4 teaspoon Ajawain(Carom) seeds
1 teaspoon cumin seeds
1 pinch hing
2 large chopped garlic cloves
1 small handful chopped coriander leaves
1/2 teaspoon turmeric
1/4 teaspoon Garam masala(optional)
Salt as per taste
Know the steps to make
Wash the beans two three times in clean water and soak for 4-12 hour in water and make sure you are using plenty water. It is good to soak it before going to bed in night.
Next boil 4-5 cups of water and deep pot
Drain extra water from beans and put beans to pot and bring to boil. Now put flame on low and stir in between.
Add turmeric powder and salt.
Cook for 30 minutes and add another 1-2 cup water and cook it for 20 minutes or until beans become tender.
Heat the cooking oil or clarified butter in a small pan or frying pan until medium hot, then add cumin seeds, Ajwain and hing.
In a moment, when the seeds pop, put the chopped garlic till they become brown.
Now add chopped coriander and Garam Masala and Mix quickly. Stir and cook for another 2 minutes.
Soup is ready to serve, This is very good if someone is suffering from fever even very good in stomach upset.