Cinnamon is obtained from bark of evergreen tree native to India and Sri Lanka. It is used as spice, flavouring agent and folk medicine. It has an antioxidant anti-inflammatory, anti-diabetic, anti-fungal, antibacterial and antiviral properties.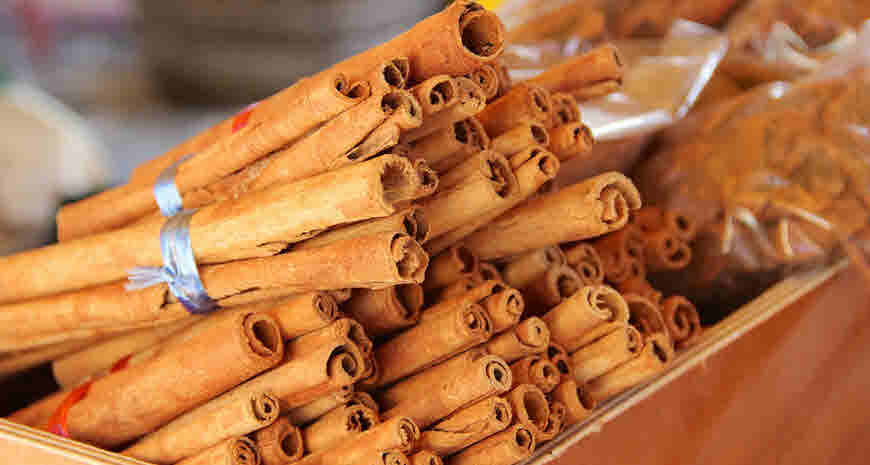 Cinnamon is used for treating indigestion, gas, fullness, loss of appetite, uterine cramping and flu. Its aqueous preparation is also used as wash in case of fungal and yeast infection.
Latin names: Cinnamomum Cassia, Cinnamomum Verum, C. aromaticum Nees.
Family: Lauraceae
English: Chinese Cinnamon, Cassia Bark
Ayurvedic: Tvak, Daalchini (bark)
Siddha/Tamil: Lavangappattai
Recipe for Making Cinnamon tea or Dalchini Tea
Ingredients
Cinnamon powder (1/2 to 3/4 teaspoon), green cardamom powdered (1), clove (1), Water (150 ml), honey as per taste
Process
Boil a cup of water in a pan.
Add cinnamon powder along with other ingredients and boil for one minute.
Cover and remove from heat.
Steep for 20-30 minutes.
Filter and drink. You may add honey (1 tablespoon) and ice in this tea.
You can drink up to three cups in a day.
Benefits of drinking Cinnamon tea
Soothing effect on stomach
Gives relief in upset stomach, abdominal gas, fullness
Loosens mucus and cough
Reduces the cholesterol in the arteries
Gives relief in uterine cramping, regulates menstrual cycle
Useful in urinary tract infection (UTI) and vaginal yeast infection.
Effective mouth wash for gum swelling, infection
This tea can be used as wash to prevent and cure fungal infections such as athlete's foot.