Artichoke is a vegetable and garden plant used widely in culinary for making vegetable dishes and tea. For cooking purpose it's leaves, stem and flowers are used.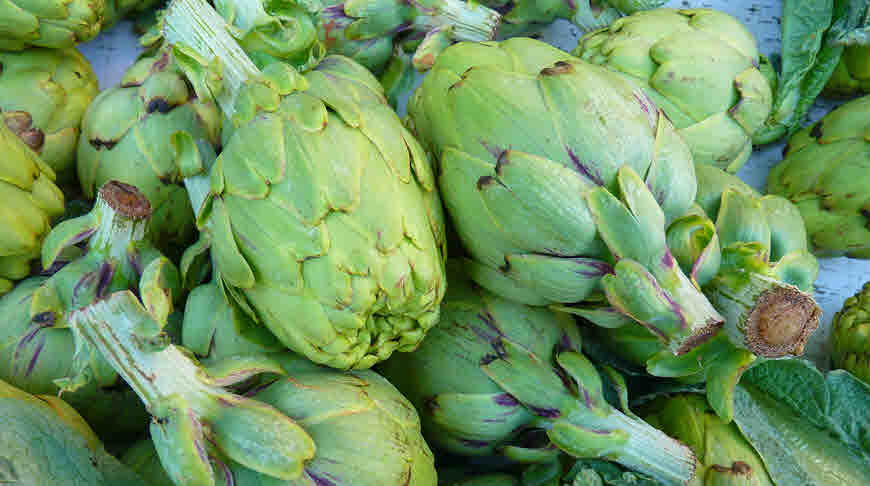 This plant has many medicinal chemicals which are good for reducing cholesterol and improving the liver health and improve functioning.
Health Benefits
Its leaf extract is very good in lowering cholesterol levels for people with hypercholesterolaemia and This plant has an antioxidant named silymarin has shown very good effect on the liver health and boosts the liver functions by stimulating cell regeneration and It promotes the liver's bile production, which helps break down fatty foods.
Many people drink it's tea for reducing weight and improving the liver function.
It is also for a diabetic persons as it help in lowing blood glucose.
Another chemical compound named cynarin(caffeoylquinic acid) found in it's leaves which is anti-cancer. The polyphenol-type antioxidants found in artichokes which is very effective in preventing numerous types of cancer such as breast cancer, prostate cancer and leukemia.
It has diuretic properties and good people suffering from urinary infections and urinary stones.
Apart from tea it is widely used in salad and toppings in other dishes.
Side-Effects: It should not be consumed by people suffering from gallstone.
How to make tea and consume?
Take 50-100 gm (artichokes leaves, flowers, stem and roots). Boil 1 liter water and put artichokes in it and turn off stove and rest it for 10 minutes. Filter is and drink tree times a day before the meals.
You can also make salad of leftover artichokes.
Do not add any other ingredient even sugar as it has natural sweet taste.
This tea is also available commercially as tea bag.