Banyan is an evergreen tree of great medicinal value. Its botanical name is Ficus benghalensis (Synonyms Ficus indica) and belong to family Moraceae. It is distributed throughout India, from sea-level to 1, 200 m. It is a huge tree with aerial roots that function as prop roots. These roots touch ground and makes secondary trunks. This helps the tree to spread on a large area.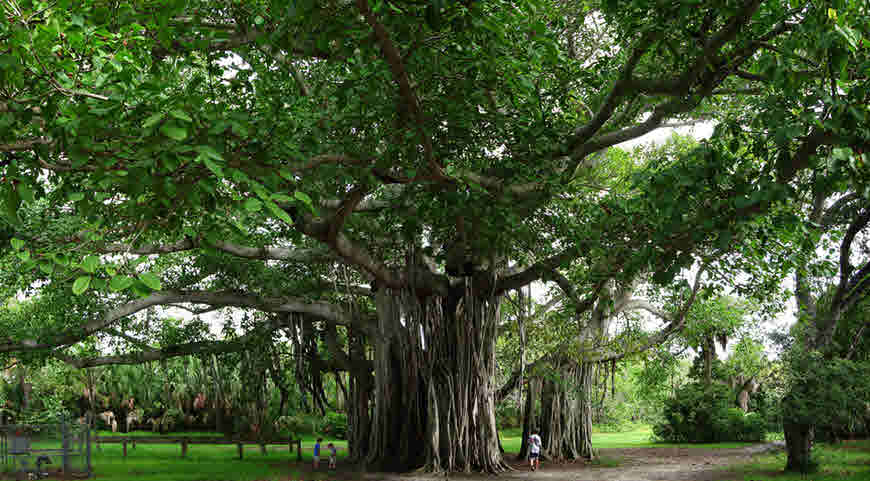 All parts of this tree are used for the treatment of broad variety of diseases. Bargad or Banyan tree use is recommended in Ayurveda for promoting fertility and curing sexual debility. Leaf- buds are prescribed in Ayurveda for promoting conception. According to Ayurveda, putting few drops of the banyan tree juice in the right nostril of the pregnant woman protects and gives good health to unborn baby.
Sanskrit Name: Vata, Raktaphala, Shringi, Nyagrodha
English Name: Banyan
Common Name: Bargad, Bar, Vad, Ala, Peral, Wad, Bera, Vat, Ranke
Here are some home remedies of banyan tree to treat various sexual problems
Female infertility
Dry banyan tree roots in shade. Grind to make a fine powder. Take 1/2 teaspoon of this powder with milk for 3 consecutive nights after menses every month.
Conception promotion
For improving conception chances, take leaf buds of Banyan tree with water.
Premature ejaculation, watery sperm
Dry tender leaf shoots in shade. Make powder of this and take 1 teaspoon every morning with milk.
Take few drops of Banyan latex with misri.
Sexual weakness
Fry small piece of Hing in ghee. Mix this with 1/2 teaspoon of Banyan latex. Take every morning.
Some other medicinal uses post of Banyan
Banyan is a tree with tremendous medicinal qualities, in Ayurvedic medicine system, it is used for the treatment of innumerable diseases. These remedies are simple, safe and can be done at home without any problem. But do keep in mind, herbal remedies works but takes time to show result.
For treating pre-mature ejaculation Banyan Tree latex and leaves are very effective and in India people are using this and women worshiping Banyan tree.
The anti-diabetic effect of Banyan Tree bark is due to the presence of flavonoids, water soluble and insoluble glycoside. In studies, the decoction and infusion was found effective in moderate diabetes but ineffective in severe diabetes.