Psoralea corylifolia is also known as Babchi, Vakuch, Lata Kasturi, Bavachi, Bawachi, Karpo-karishi Kani Bogi, and Kushtanashini (leprosy destroyer). It is one of the main plants used in the treatment of leucoderma, psoriasis, Leprosy, intestinal worms, and skin complaints.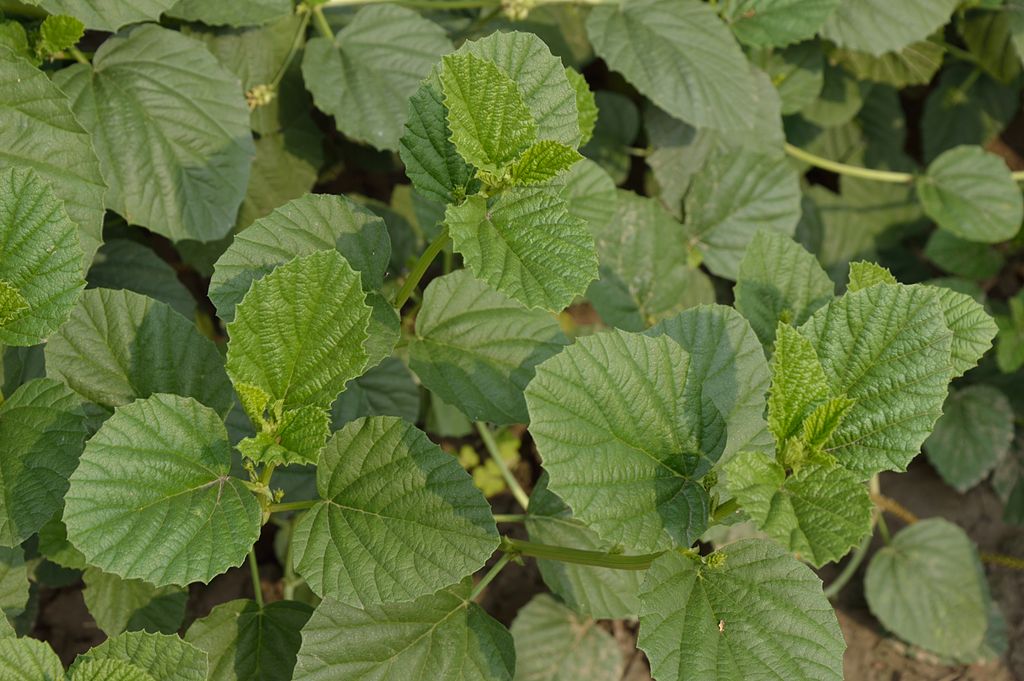 It is used in homeopathy and other traditional medicines such as Ayurveda and Siddha. Psoralea corylifolia is reported to be grown in Rajasthan and the eastern district of Punjab adjoining Uttar Pradesh for its seeds. The seeds are used in indigenous medicines. The seeds have been reported to have antiseptic properties as well. Babchi seeds contain essential oils (0.05%), a non-volatile terpenoid oil, a dark brown resin (8.6%), a pigment (hydroxy flavone), a monoterpenoid phenol(bakuchiol), a brown fixed oil (10%), raffinose, coumarin compounds, albumin, sugar, ash 7.5 % and a trace of manganese. Psoralen and is psoralen are therapeutically active constituents.
This medicinal plant is distributed from China, India to Southeast Asia. In Ayurveda, the seeds are used to treat skin diseases, vitiligo. Ancient Hindu physicians have made mention of its uses. It possesses laxative, stimulant, and aphrodisiac properties. Psoralea corylifolia seeds are extensively used as stomachic, anthelmintic, diuretic, and also against certain skin diseases like, leukoderma and leprosy.
According to the Chinese Pharmacopeia, it has been used as a medicinal herb for warming kidney and activating yang, promoting inspiration, and checking diarrhea. The seeds of Psoralea corylifolia are known as "Buguzhi" in traditional Chinese medicine and used therapeutically for various kinds of disorders such as asthma, cough, nephritis, vitiligo, and cavities.
It is very important to remedy for leukoderma. It has a powerful action against the skin streptococci. Locally it is very beneficial in the treatment of leukoderma. It dilates the arterioles of the body. It uses directly acts on melanin (pigment in the skin) leading to pigment formation which diffuses into the decolorized leucodermic patches.
Psoralea Corylifolia Names, Plant Description, and Taxonomy
Psoralea corylifolia is naturally an endangered plant and found in the tropical and subtropical regions of the world. Its medicinal usage is reported in the Indian pharmaceutical codex.
Psoralea corylifolia belongs to the Fabaceae family. It is an erect annual, 30-180 cm high, could almost throughout India. It is reported to be grown to some extent in Rajasthan and the eastern districts of Punjab, adjoining Uttar Pradesh for its seeds. The fruits of P. corylifolia consist of a sticky oily pericarp, a hard seed coat, and a kernel. The seeds possess anthelmintic activity against earthworms, psoralen being the active principle. Its root is useful in the caries of teeth.
Seeds are brownish-black in color, oblong, and flattened. These are kidney-shaped, 2-4 mm long, 203 mm broad, and 1-1.5 mm thick, hard, smooth, with an agreeable aromatic odor and pungent-bitter taste. Leaves are simple, broadly elliptic, rounded, and have white hairs on both surfaces, covered with numerous black dots. Flowering time is from August to December. The fruit is small, slightly compressed, pitted black, beaked without hairs.
The distribution-The plant grows in tropical and subtropical regions of the world including Southern Africa, China, and India. It is also found throughout India in Himalayas, Dehradun, Oudh, Bundelkhand, Bengal, Mumbai, Bihar, Deccan, and Karnataka.
Cultivation– The plant thrives well in areas with low to medium rainfall during the summer months and on a variety of soils ranging from sandy, medium loam to black cotton in dry tropical regions of India.
Common names
Arabic: Loelab el abid, Mahalep
Assam: Habucha
Bangladesh: Buckidana
Bengali: Bavachi, Hakuch, Latakasturi, Kakuch, Barachi, Bakuchi Bomb: Bawachi, Bobawachi
Chinese: Ku Tzu, Pu Ku Chih, Bu Ku Zhi, Cot Chu
English: Babchi seeds, Psoralea seeds, Malay tea, Scurf-pea, Fountain bush, West Indian Satinwood
German: Bawchan
Gujrati: Babchi, Bavacha, Babichi, Bawchi
Hindi: Babachi, Babchi, Bavanchiyan, Bhavaj, Bakuci, Bemchi
Kannada: Somaraji, Bavanchigida, Karbekhiga
Kashmiri: Babchi
Malayalam: Karkokil, Karkokilari, Kaurkoalari
Marathi: Babachi, Bavachya, Bavachi, Bavanchi
Nepalese: Bakuchi
Oriya: Bakuchi
Persian: Waghchi, Vabkuchi, Ba bakhi
Punjabi: Babchi
Sanskrit: Aindavi, Avalguja, Bakuchi, Chanderlekha, Chanderprabha, Kushthahantri, Sitavari, Somaraji, Vejani, Vakuchi, Sugandha kayak, Krishnaphala, Chandraraji, Asitatvacha, Kalameshi, Somavalli, Bakuci, Sasankarekha
Sinhalese: Bodi- ata
Sri Lanka: Ravioli
Tamil: Karpokarishi, Karpuva-arishi, Karpuvanshi, Kaarboka-arisi, Karpogalarisi
Telugu: Bavanchalu, Bavanchi-vittulu, Bogi-vittulu, Karu-bogi, Kala-ginja
Urdu: Babechi
Taxonomic classification
Kingdom: Plantae
Division: Angiospermae
Class: Dicotyledoneae
Order: Rosales
Family: Leguminosae
Subfamily: Papilionaceae
Genus: Psoralea
Species: corylifolia Linn
Natural order- Leguminoceae.
In Homeopathy, all parts of Psoralea corylifolia are used for medicinal purposes.
The various parts of the plant have different use-
1. Seeds are sweet, bitter, acrid, and astringent. These are useful for improving digestion, gaining strength, and the receptive power of the mind. It should be kept in mind that though babchi, seeds are taken orally, can various health conditions, such as intestinal worms, but an overdose of babchi seeds could bring about some adverse side effects, such as headaches, nausea, diarrhea, and vomiting. Seeds are antipyretic which is helpful in lowering fever. It is important to remedy for menstruation disorder and uterine hemorrhage. It is useful in the treatment of spermatorrhoea and premature ejaculation. The seeds can heal ulcers, heart troubles, and cure blood disorders.
2. Roots– Roots are useful in treating the caries of the teeth. P. corylifolia is used to promote bone calcification, making it useful for treating osteoporosis and bone fractures.
3. Leaves are used to given relief from diarrhea.
4. Roots– It helps to prevent vomiting, cures difficulty in urination, used in treating piles, bronchitis, and anemia, and improves complexion. The fruit of the P. corylifolia plant can be used on genital organs, as a tonic. The fruits are generally used for treating fever-like conditions, bed wetting, and lower backaches. It helps to restrict the growth of mycobacterium tuberculosis.
Mother Tincture PSORALEA CORYLIFOLIA MT Availability
Schwabe India PSORALEA CORYLIFOLIA MT, 1X (Q) (30ml) @ Rs. 85.00
SBL Psoralea Corylifolia 1X (Q) (30ml) @ Rs. 65.00