Moringa flowers are also very good for health. Flowers are very good source of calcium and potassium. Many people drink moringa flower tea for boosting immunity to prevent and treat cold. Flowers buds and flowers are used to making vegetable recipes and consumed as vegetable. There are many recipes to eat moringa flower.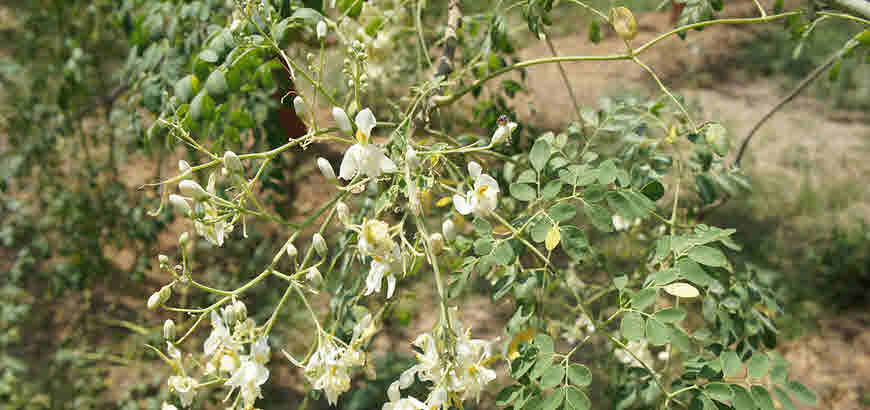 Moringa tree starts flowering after 8 month and continues all overs year. many people dry flowers and store them for making tea. These flowers are very good source of nectar for bees.
Health Benefits of moringa
Flower juice improves the quality and flow of the mothers? milk when breast
feeding.
Flower juice is useful for urinary problems as it encourages urination.
Tea of flowers is used to treat cold and boost immunity
One can easily get fresh moringa flowers in vegetable markets in India and can get dried flowers.
These flowers looks very beautiful white and cream color.
Note: Do not consume flowers during pregnancy.